Welcome to TeamQCP! 


 

TCS New York City Marathon


SUNDAY - NOVEMBER 6, 2022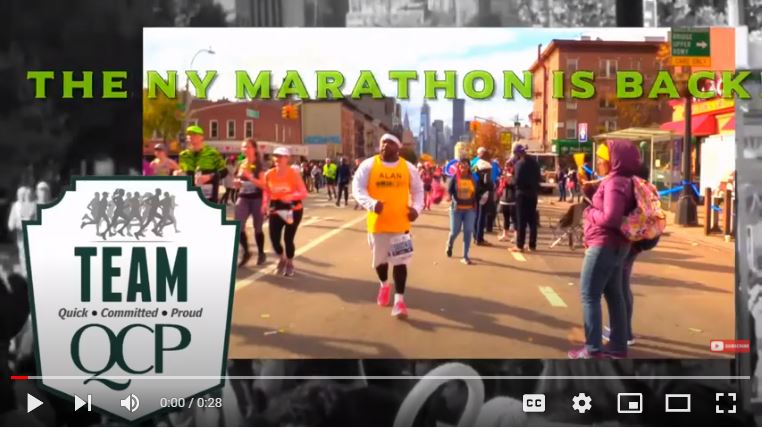 TeamQCP is now accepting applications for the
2022 TCS New York City Marathon
Does the idea of millions of fans, all there to shout out your name and cheer you on as you run through the most exciting city in the most famous marathon, make your skin tingle?
Do you just want to get into shape and feel good?
Does the idea of improving the quality of life of people of all ages with developmental disabilities put a smile on your face and a song in your heart?
If you answered "YES" to any of these questions, then you should definitely consider becoming a member of TeamQCP!
In order to become part of the team, runners are obligated to raise funds for Queens Centers for Progress through participation in any of our running events. QCP will provide individualized fundraising pages for each runner to help them achieve and surpass their fundraising goal.
As a TEAM QCP Fundraiser, you get …
Guaranteed Entry into prestigious races
Personalized Fundraising Page
Special Race Day Running Shirt
Runner Appreciation Dinner prior to race
The gratitude of 1200 adults and children who rely on QCP for services each and every day!
For information on how you can join fundraise for TeamQCP, please contact:
Shaun Caruana, Event Campaign Manager, at 718-380-3000 x325 or via email scaruana@queenscp.org
Queens Centers for Progress (QCP) is committed to providing person-centered services and supports to children and adults who have intellectual and developmental disabilities. The goal of these services and supports is to promote independence, community involvement, and quality of life.
QCP has provided programs and services to ID/DD individuals for over seventy years. From providing educational and therapeutic services to a small group of children, QCP has grown to become a major provider of services for people with inellecutal and developmental disabilities in Queens.
For QCP's complete list of programs and services,
please CLICK HERE to visit our website.